What are we offering?
For Beauty Lovers
---

Locate Nearby Salons
Find salons near you with the service you require

Locate the best deals available in town
Discounts, combos, special deals and more!

Appointment Booking at your convenience
Choose your time slot according to your availability

Customer Experience Reviews
Select salons based on reviews by other customers
---
How it Works?
Select the salon, service, location, date and time and let us take it from there for you. Our aim is to provide you easy appointment booking so that you no longer have to wait at a salon or worry about modifying the booking in case you have to reschedule.
The salon you booked will pamper you by providing you a relaxing experience

360 Degree view of business
---
Have an overview of your business through our simple app dashboard
---
Salon Dashboard
Salon Appointment Management System
Receive appointment notifications
Analyze staff idle time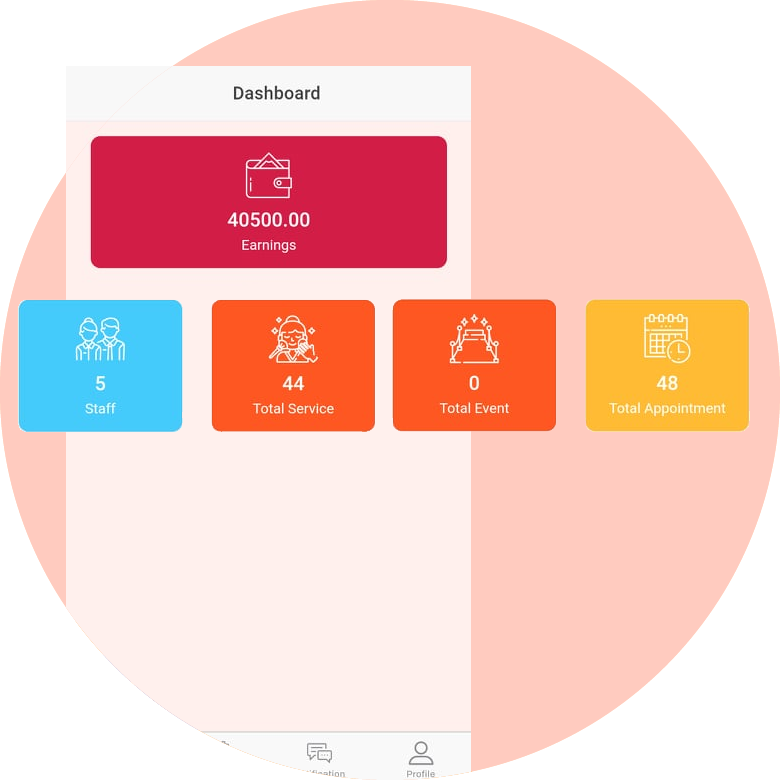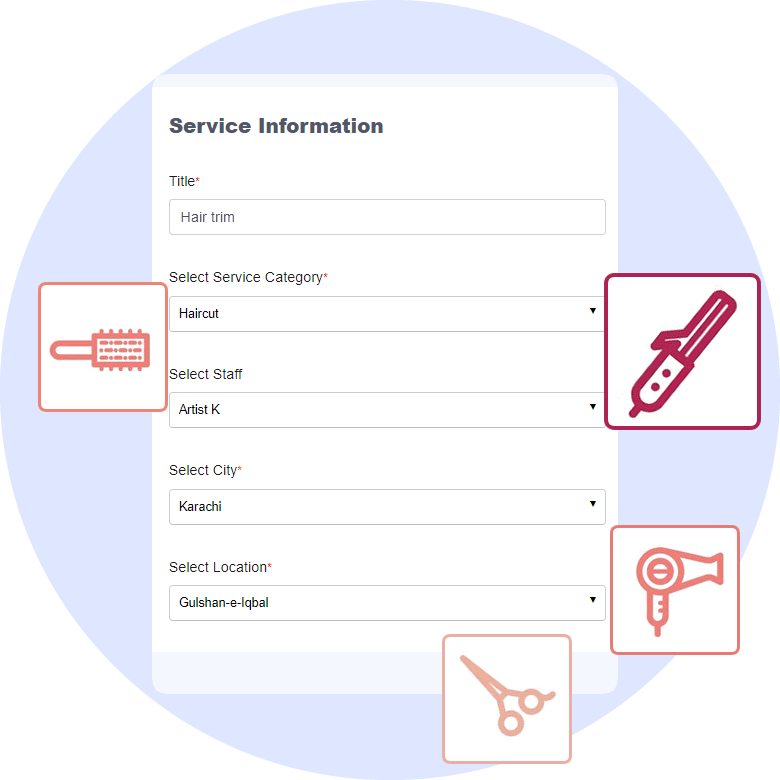 Complete control over services and pricing
---
Manage personal profile, content gallery
Manage Service and Price List, appear on featured section of the app, get reviews and feedbacks from clients and more

Complete control over your appointments
---
Reporting like overall appointment trends, service appointments and business performance analysis
---
Send Reminders to customer for appointments due
View appointment details, approve or cancel
Real-time notifications of appointments / cancellations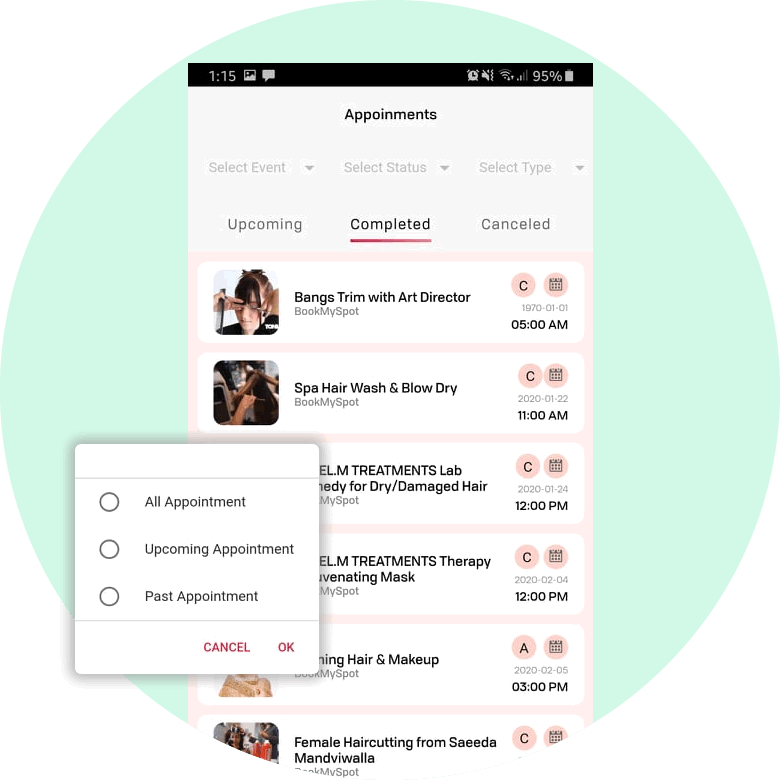 Simple and easy to use app
Pick and choose what you offer
List as featured services
Appear on real-time map searches/p>